This project was a rural residential retreat in hinterland north of Brisbane.
The brief was to raise and build under the existing house which was made of weatherboard and corrugated iron.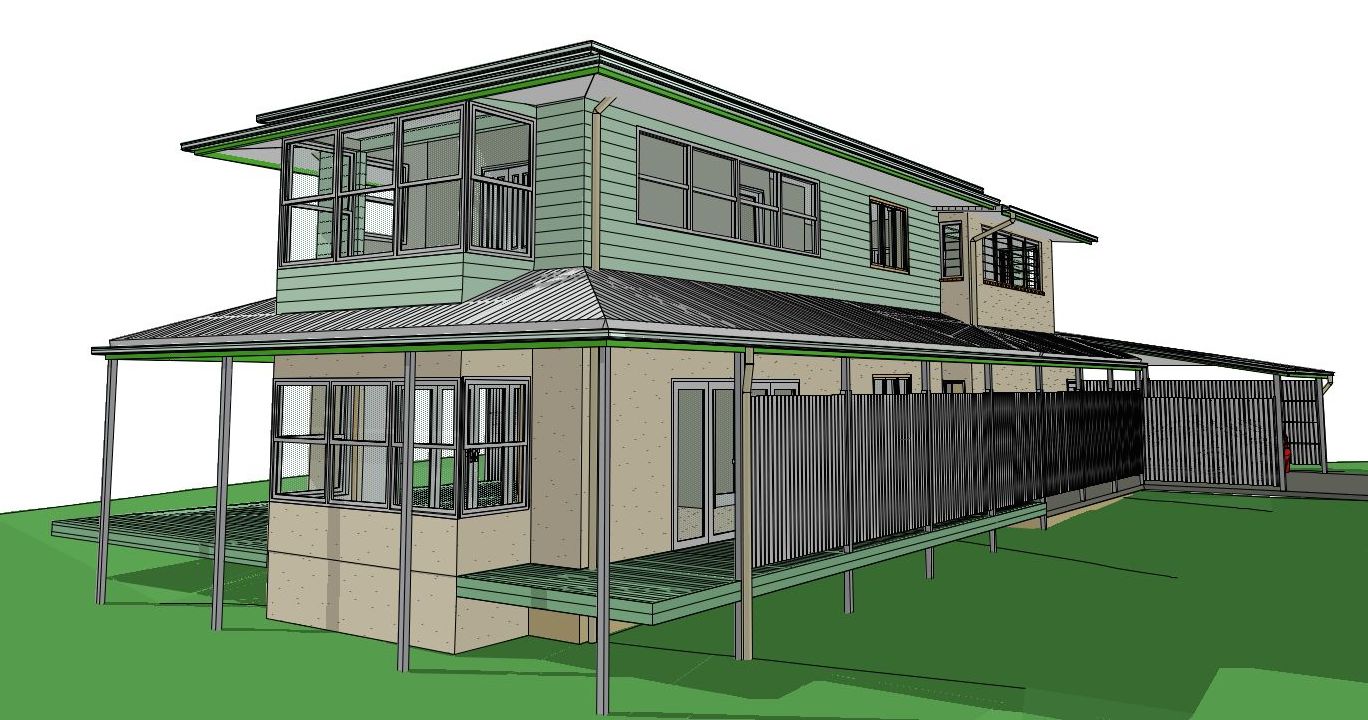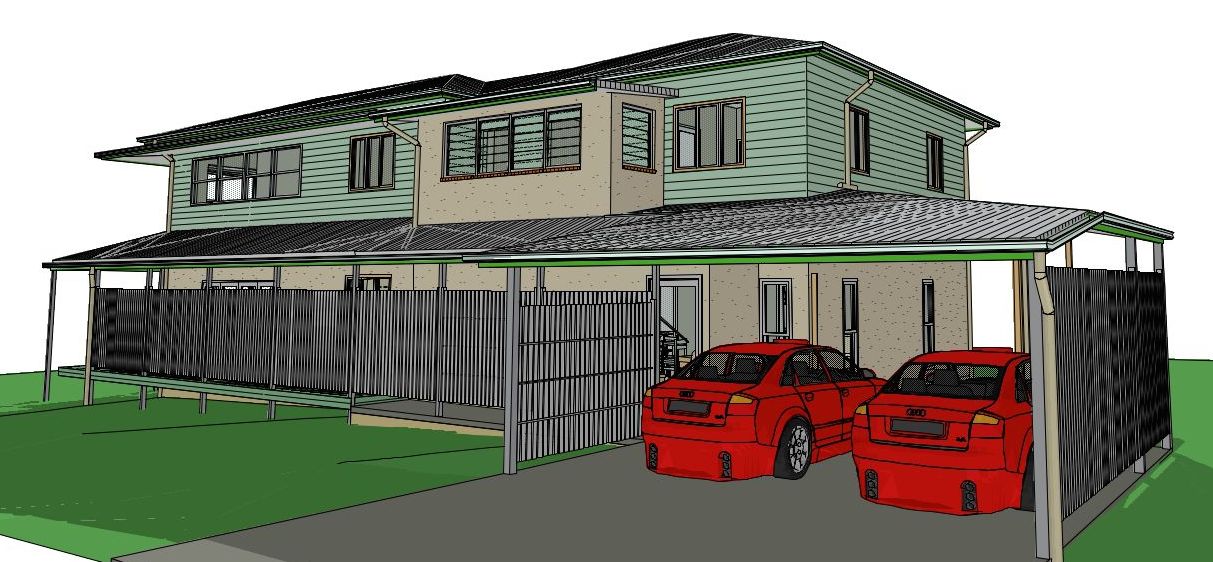 Rear elevation of the house is just as articulate as the other elevations, a combination of horizontal weatherboards, vertical battens, smooth render, corrugated iron.