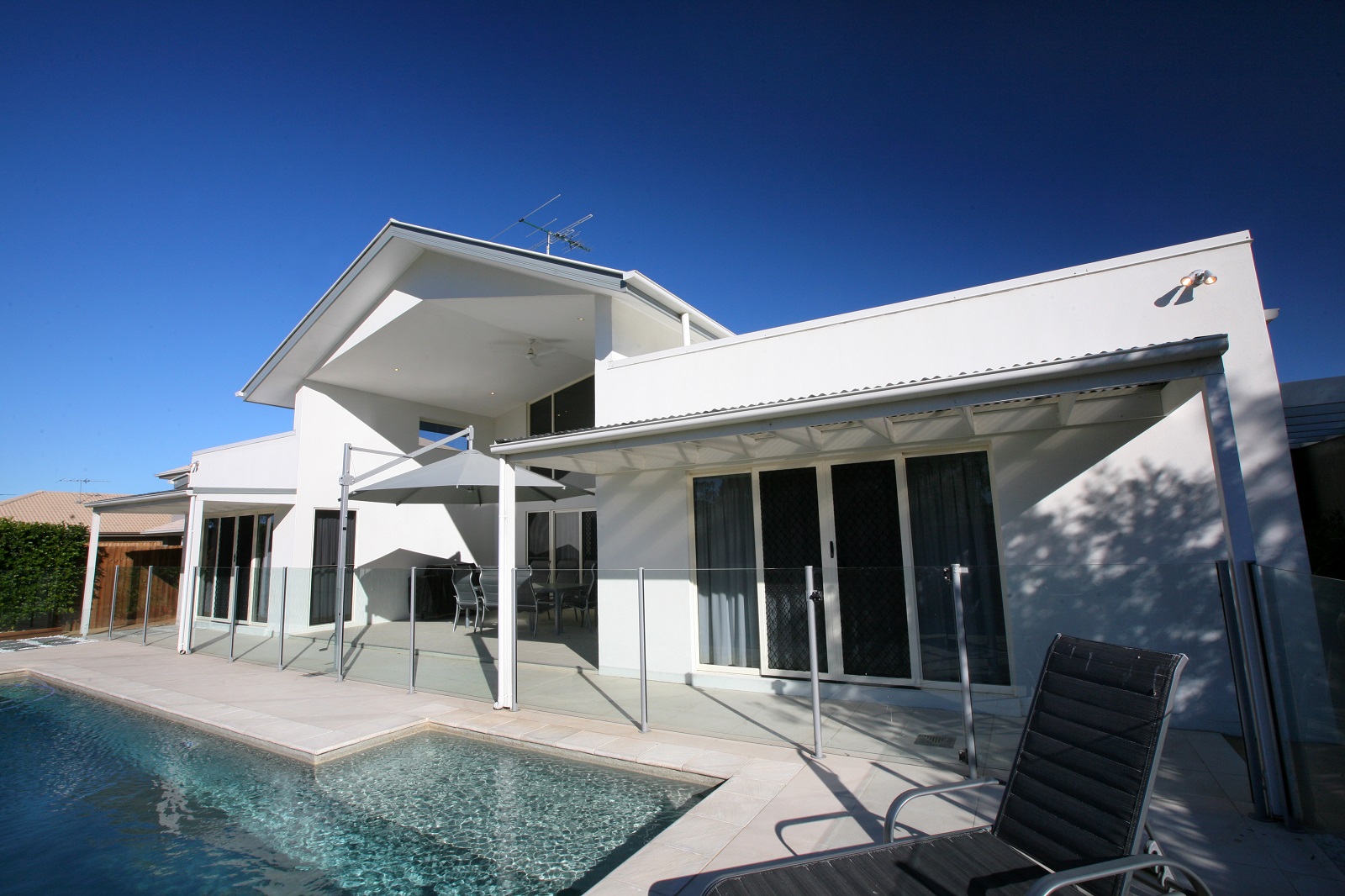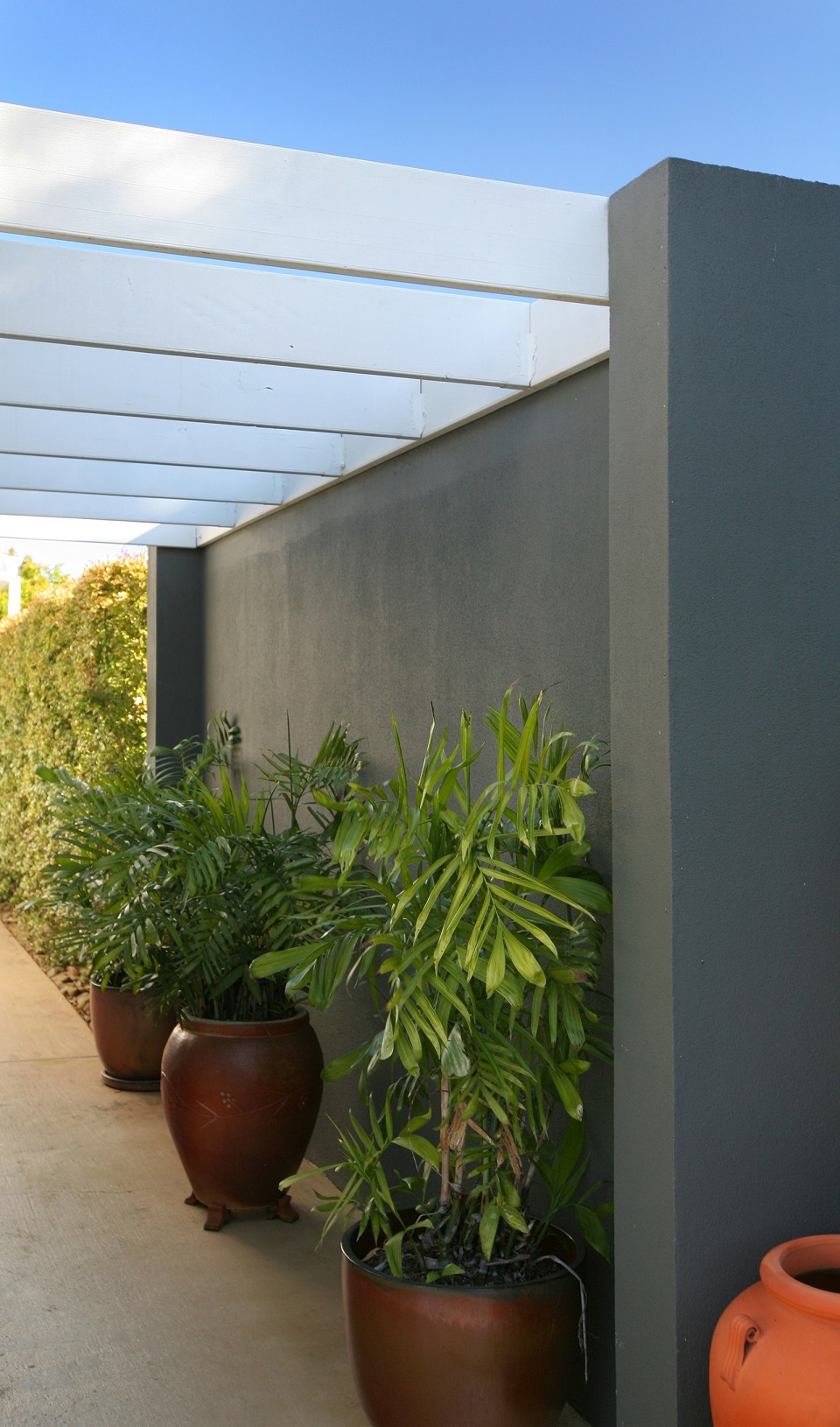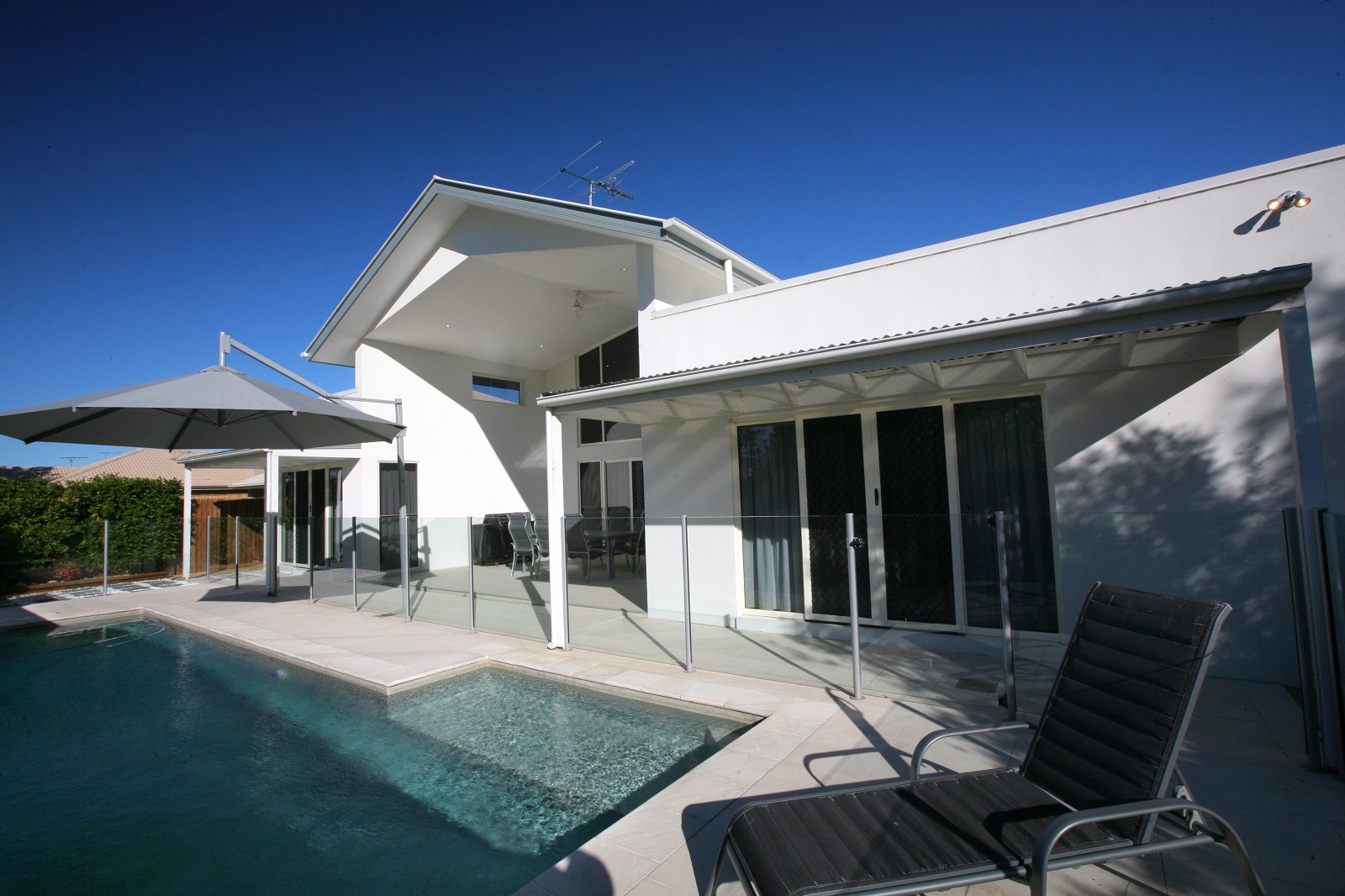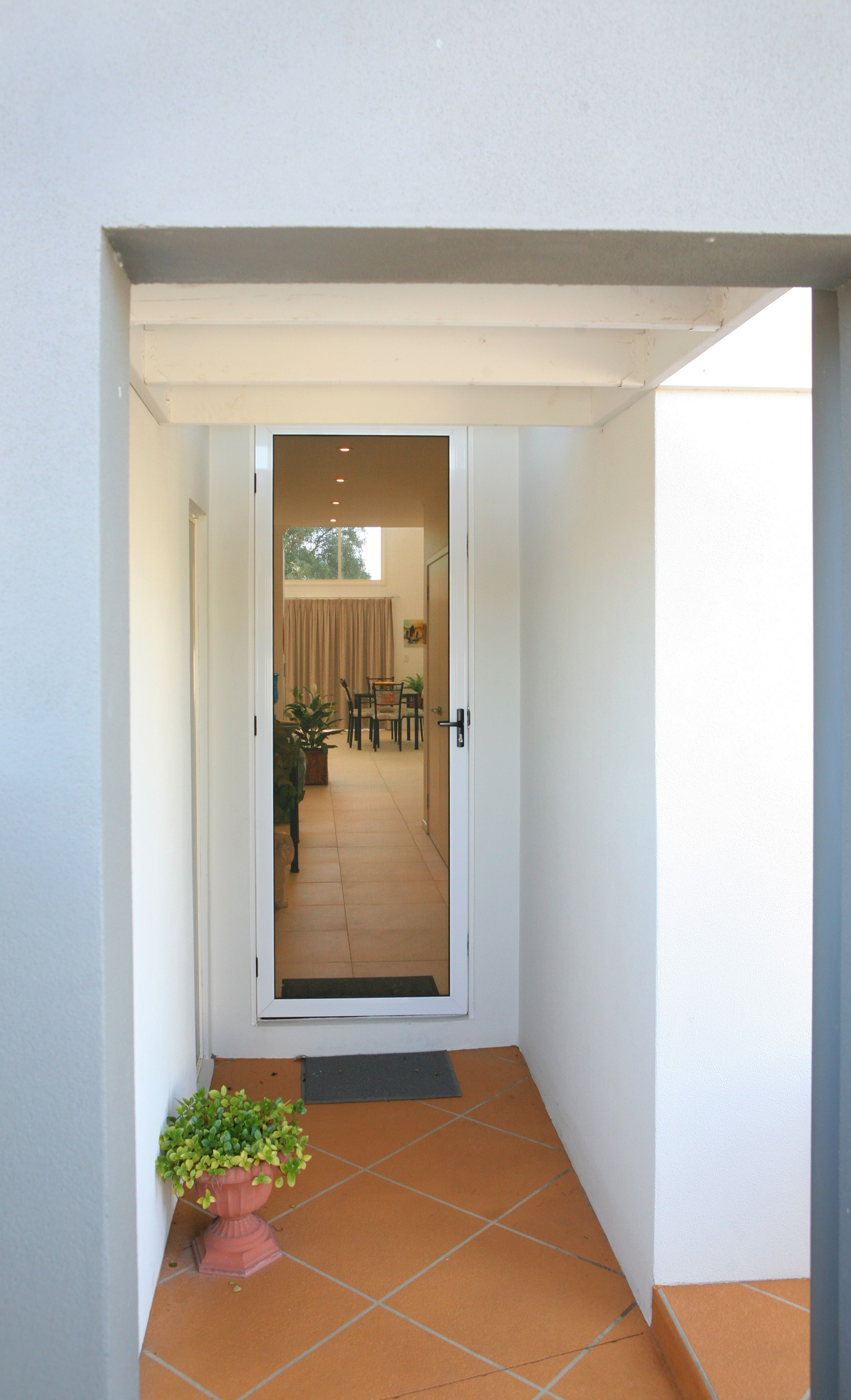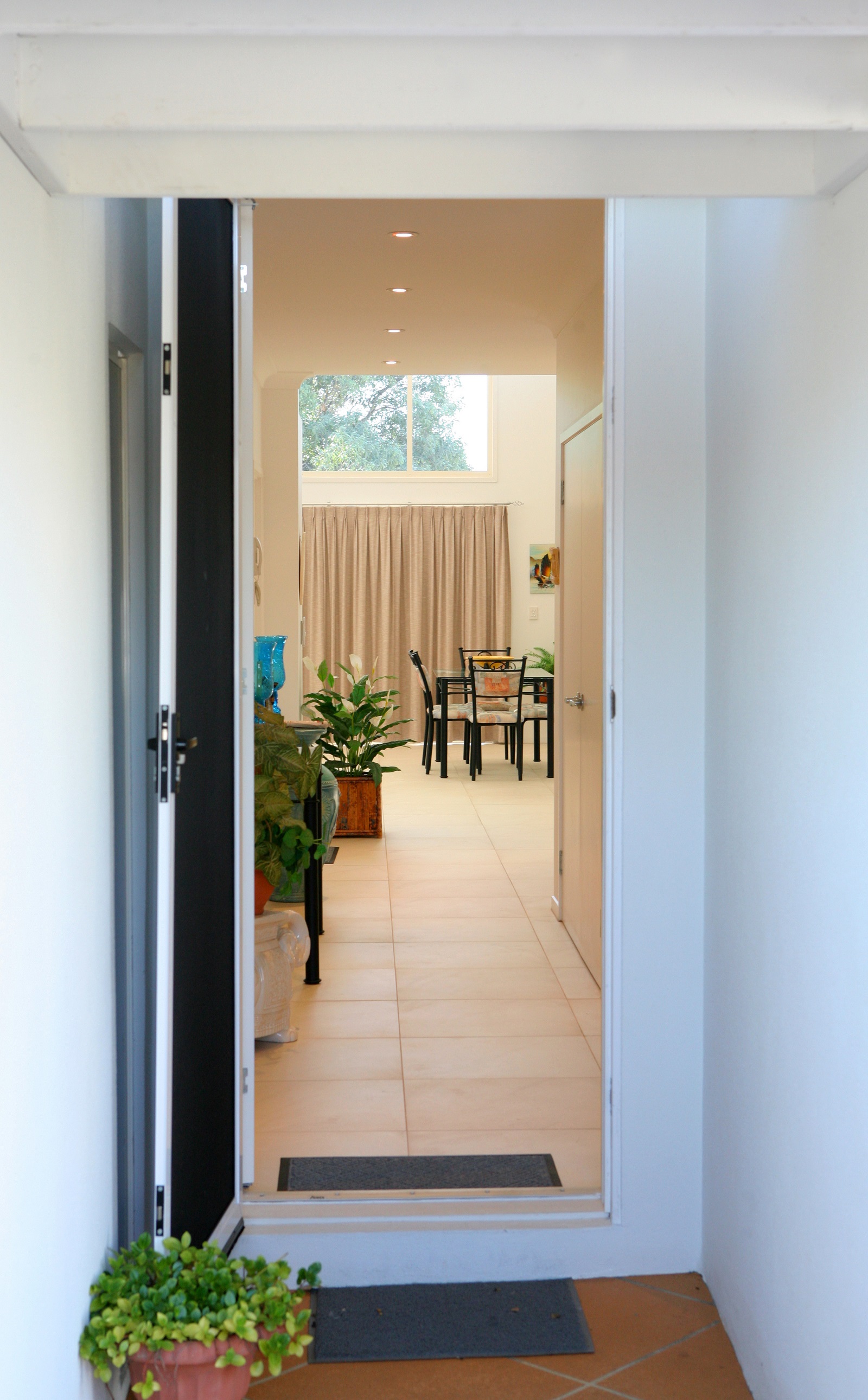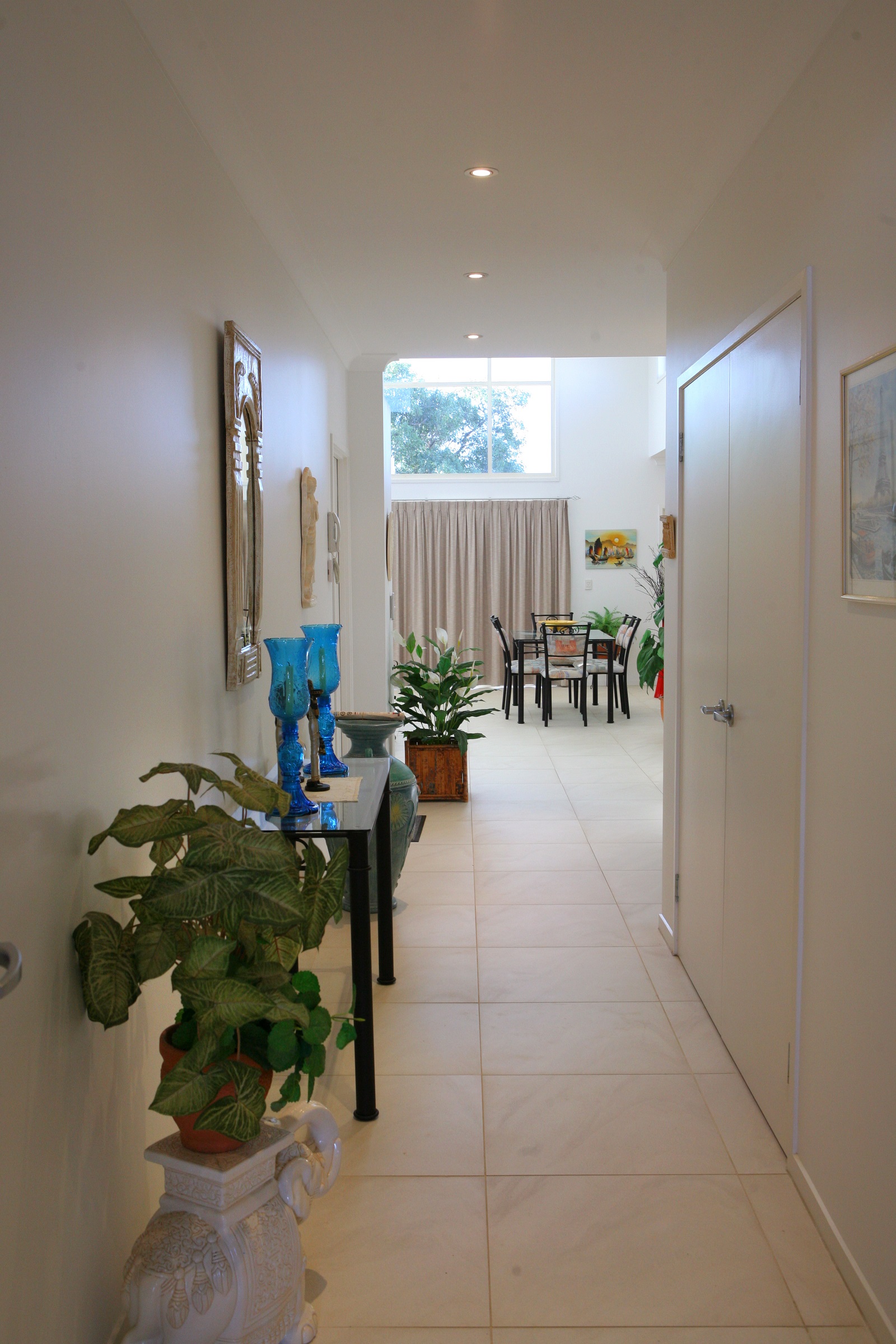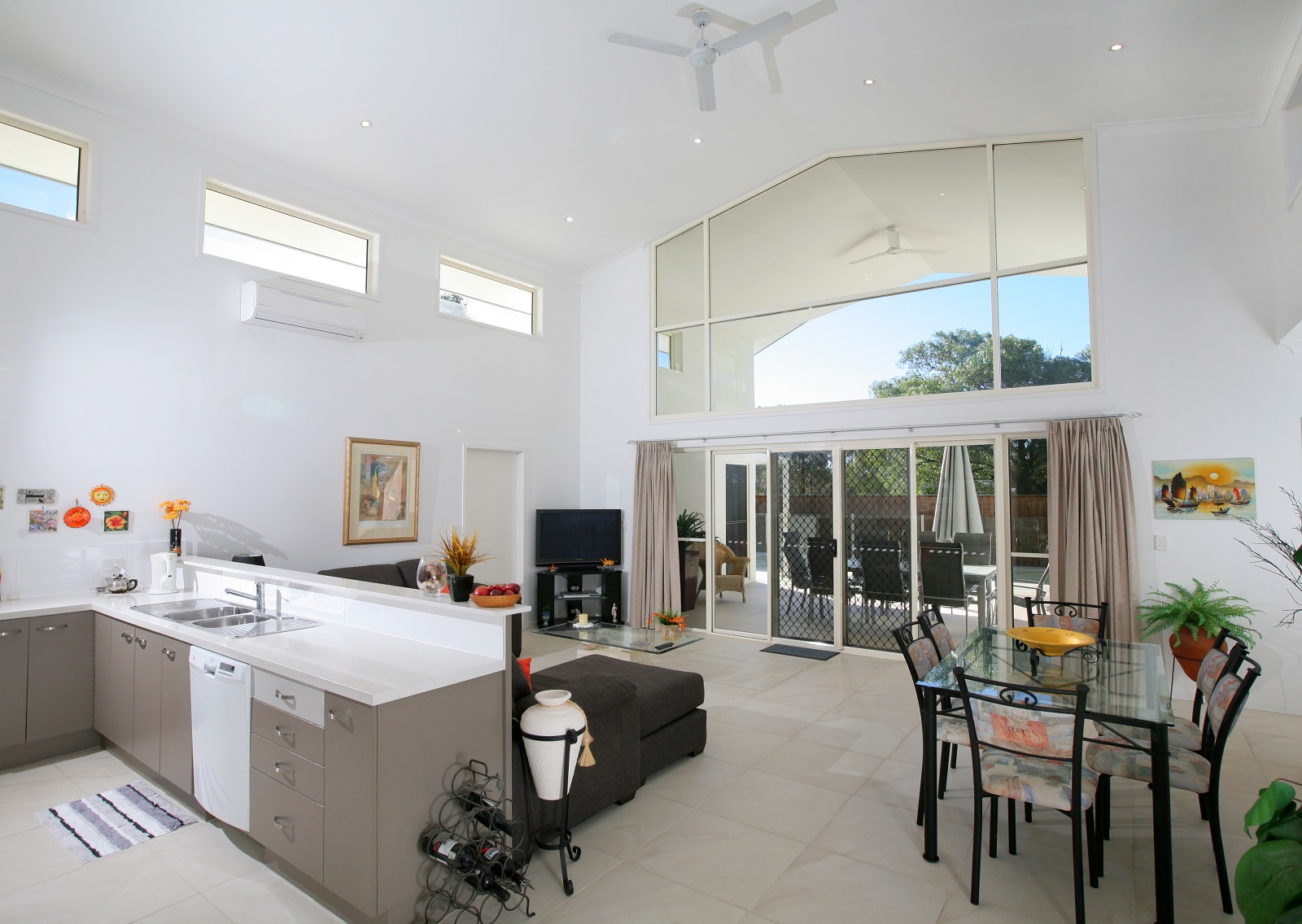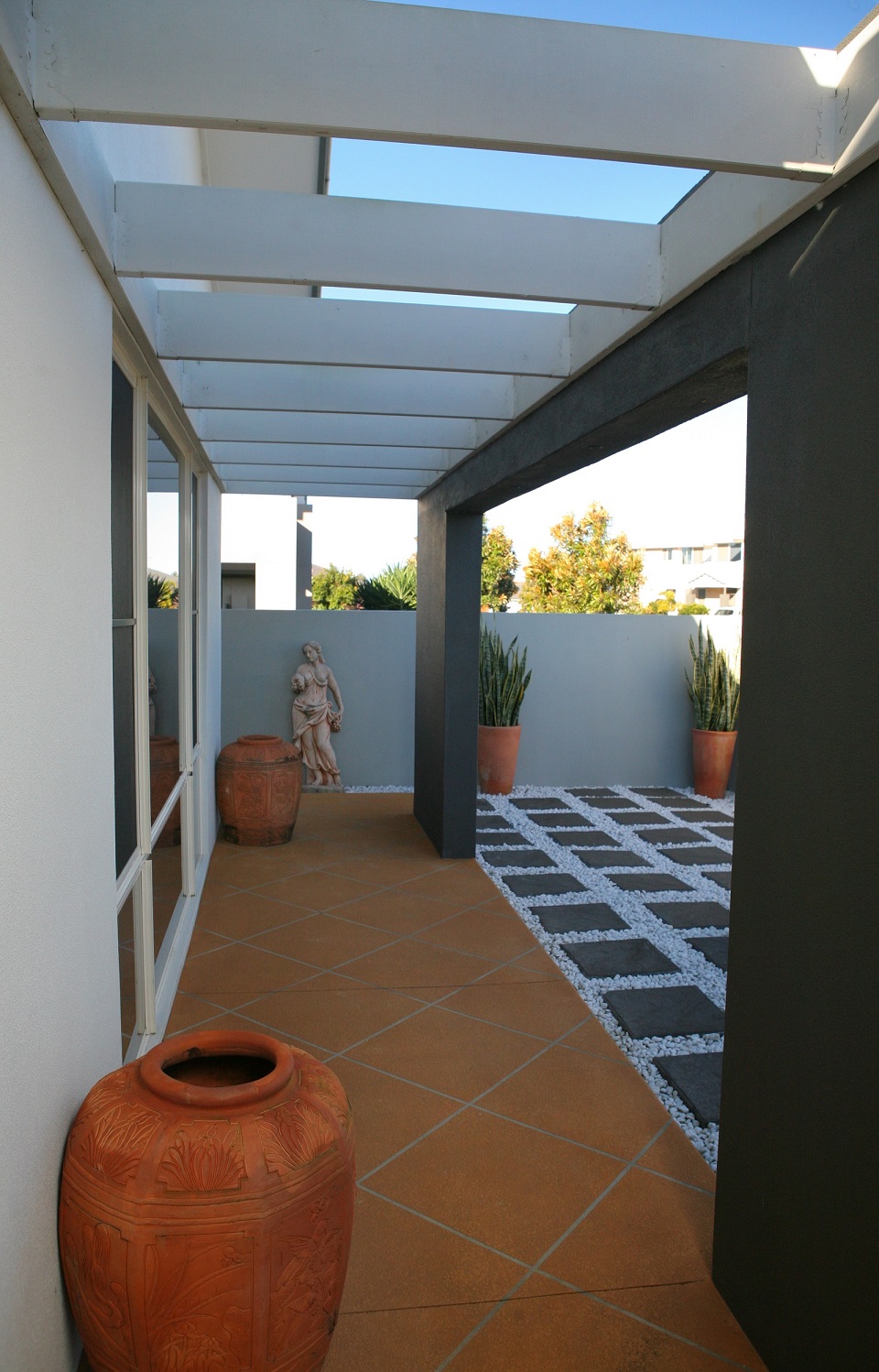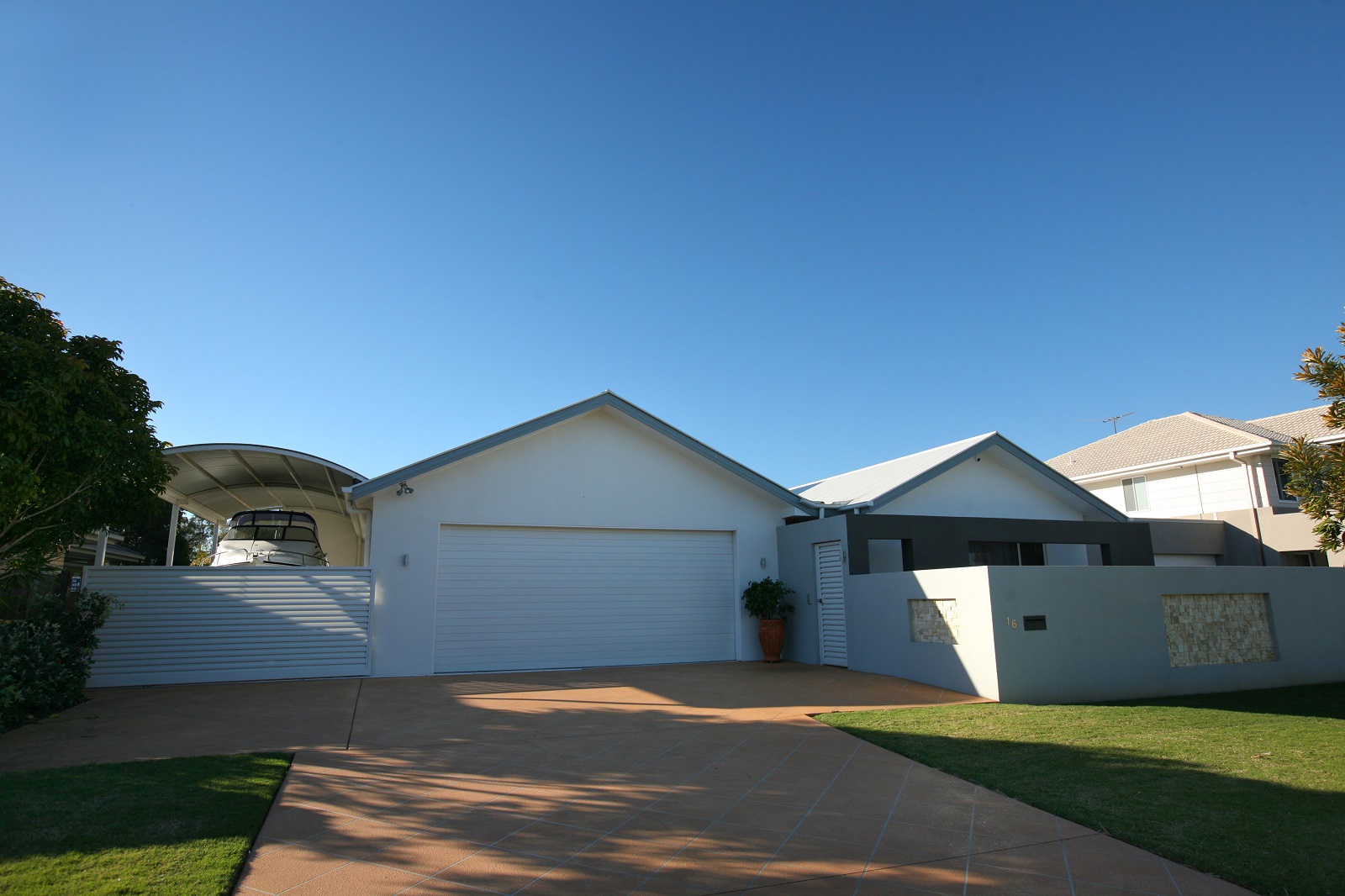 An older couple were seeking a compact low maintenance home. On a small site, they needed to accommodate their boat, a large double garage and a home office, as well as the usual living and sleeping areas.
Space was made for a 5,000-litre rainwater tank for washing down the boat. Another series of tanks supply 8,500 litres of rainwater to the house and the pool & garden.
North Lakes is supported by a stringent design covenant with a view to maintaining a high standard of design in this community. Guidelines relate to choice of materials and shapes, and maximum allowable site cover, as well as design factors to maintain street appeal and surveillance. The covenant forms part of the Moreton Bay Shire's Town Plan.
The architectural plans were lodged, successfully, for covenant approval with Stockland; and prior to lodgement with the building certifier.
Additionally, along this axis, spaces change from open to covered, from low ceilings to a soaring cathedral ceiling. This also exaggerates the actual space, making it seem far more spacious than it is.
The design interpreted the covenant to maximum advantage to make the house seem far more spacious than the floor area might suggest. The house covers only 50% of the site area. However, all available space has been designed as a continuous whole from the front gate to the rear boundary and beyond.
The key to the amplified sense of space is the uninterrupted visual central axis: from the visitor's first point of entry at the front gate, the eye is led continuously through the length of the house, past the pool courtyard at the rear, and into the tree reserve beyond the back fence.
Architectural Response (cont'd)
A double height cathedral ceiling above the main living space extends out over the rear verandah, so the interior flows out onto the pool deck.
The Bedrooms are located on the north of the house, in private wings to either side of the main living pavilion. They have been designed with windows to three sides, like mini pavilions. They open onto north facing pergolas, with a view to the pool deck.
This home delivers a resort lifestyle in an apartment sized home which also minimises cleaning and maintenance.