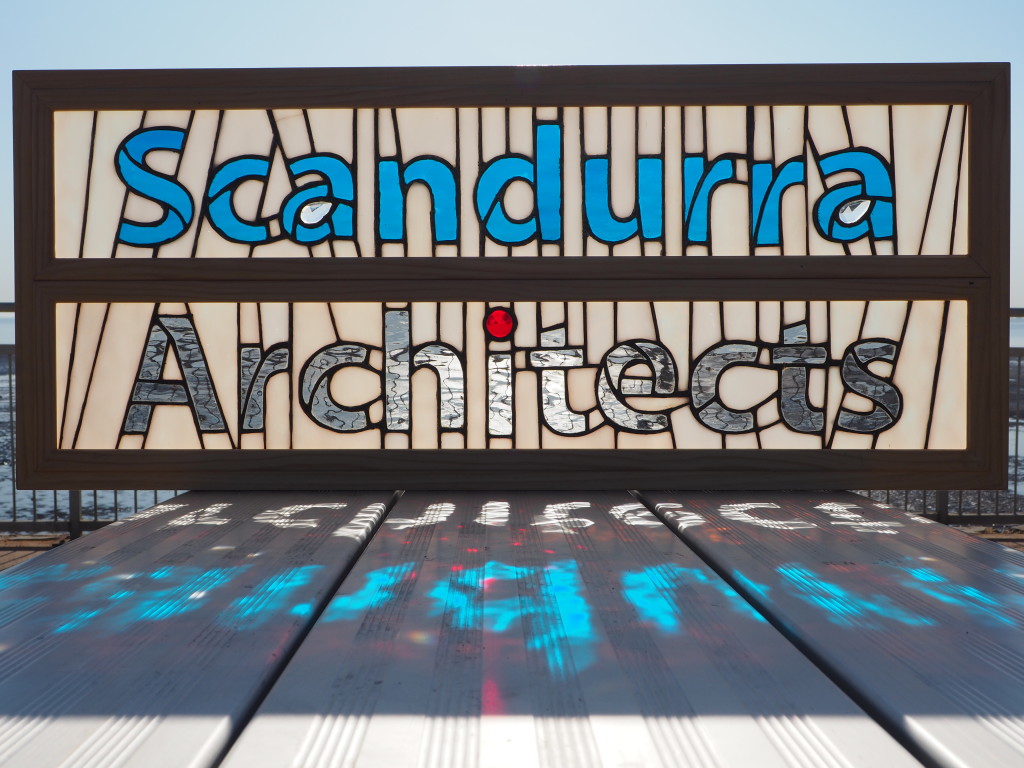 Above: Leadlight light screen, installed at Scandurra Architects office in Sandgate Brisbane. Designed and fabricated by John Scandurra, Architect.
Where appropriate, I like to consider and discuss with clients the design and integration of lead lighting into the architectural design. Positioned correctly, even a small leadlight window will enliven any space beyond its modest size.
Historically, leadlights have been part of Brisbane's architectural identity since the city's beginnings. Buildings can even be dated by the style of lead light design. The shapes – circular, rectangular – often identified a particular function of the house. This was particularly the case with entries which, being the first point of entry, meant that everyone experienced the lead lighting as an important part of the design. Aside from being a beautiful architectural element in themselves, lead lights can infuse colour over the walls of the entire room, and create a direct connection with the sun, bringing the outdoors inside in a unique manner.



Above: Details of each leadlight panel, each measuring 300mm x 300mm. Designed, and fabricated by John Scandurra, Architect.

Below is a gallery of leadlights which have been incorporated into some of my house designs. Some have been commissioned especially for the project. Others were restorations of existing lead lights, as part of the renovation of an older house.